People over 65 are the fastest growing age group in Carroll County. By 2030, their number is expected to more than double, to be almost a quarter of the County's entire population.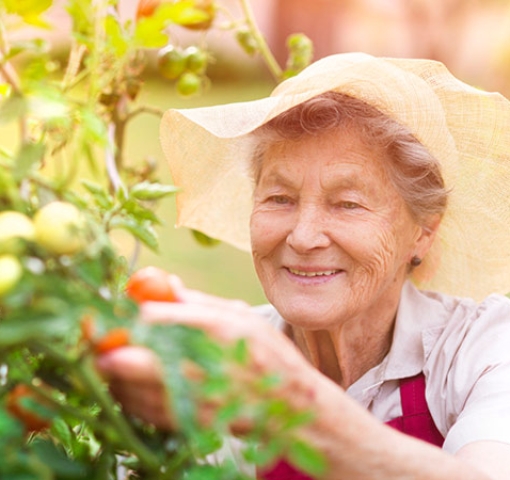 Our 2012 Community Health Needs Assessment identified chronic disease prevention as a top priority for everyone in our community. However, chronic diseases such as diabetes and heart disease affect older adults more than younger people. The Healthy Aging Leadership Team seeks to help prevent chronic and infectious diseases and promotes safety so that older adults can live the longest, healthiest lives possible.
The Healthy Aging Leadership Team meets regularly to address these priority issues and to lead activities designed to promote healthy lifestyles.  Community participation is welcomed.  Meeting times and locations may vary.
The Partnership welcomes all interested community members in taking part in team meetings, community activities and other projects. We are always looking for creative ideas and ways to strengthen existing and develop new collaboration.
For additional information contact The Partnership staff:
Skin Cancer
Skin Cancer
Cancer continues to be a leading cause of death in our community. The incidence of breast cancer and melanoma are greater in Carroll County than the Maryland State averages; early detection screening compliance rates for breast and colon are below the American Cancer Society recommended targets. A total of 71.3% of adults aged 50 and older have ever had a sigmoidoscopy or colonoscopy exam, and 78.1% of women aged 50 and older have had a mammogram in the past two years (2014, MD BRFSS).
Alzheimer's
Alzheimer's
Dementia is a general term that describes a wide range of symptoms associated with a decline in memory or other thinking skills, including judgment, reasoning, and complex motor skills. There are several dementia-related illnesses, and Alzheimer's is one of them. Alzheimer's disease is the 6th leading cause of death, and affects millions of people daily. Alzheimer's disease is the most common cause of dementia and accounts for 60–80% of dementia cases. It is a chronic disease that causes memory loss or difficulty thinking or problem-solving—to the point where it interferes with everyday activities. Alzheimer's disease can progress to the point where a person doesn't remember their own family and might undergo a complete personality change.
Heart Health
Heart Health
Heart disease is the leading cause of death in our community. Carroll County is reporting 176.4 deaths per 100,000 population due to heart disease (Maryland Vital Statistics (MVA), 2016) and 46.3 deaths per 100,000 population due to cerebrovascular disease and stroke (MVA, 2016). The Healthy People 2020 national health target is to reduce the stroke deaths to 33.8 deaths per 100,000. Additionally, 32.8% of Carroll County adults have high cholesterol and 9.9% of Medicare beneficiaries in Carroll County have atrial fibrillation (2015, MD BRFSS; 2014, CMS).
Diabetes
Diabetes
9.7% of Carroll County adults have been diagnosed with diabetes (2016, MD BRFSS) and 28.5% of Carroll County. Medicare beneficiaries were treated for diabetes in 2015, according to the Centers for Medicare & Medicaid Services.
Falls
Falls
According to the National Council on Aging, 1 in 4 Americans aged 65+ falls every year. Falls are the leading cause of fatal and non-fatal injuries for older Americans. Falls are costly—in dollars and in quality of life. However, falling is not an inevitable part of aging. Through practical lifestyle adjustments, evidence-based programs, and community partnerships, the number of falls among seniors can be reduced substantially.
Healthy U
Resources for Healthy Aging
The Healthy Aging Leadership Team is currently presenting Healthy U at local organizations and living communities serving older adults. Healthy U is a collection of clear, informative handouts about stroke, good nutrition, physical activity, and skin cancer.
The Team strives to work with other local organizations and agencies as much as possible, and coordinates with the Advancing Health and Wellness Leadership Team in the areas of obesity, diabetes, heart disease, and cancer.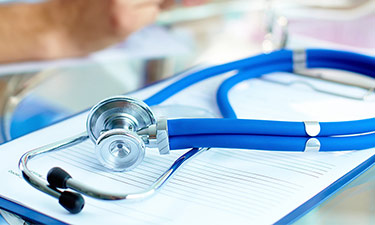 Immunization
Immunization greatly reduces illness and deaths due to influenza and pneumonia. With the aging of our population, more adults will be at risk for illness and death from these diseases. Influenza and pneumonia vaccines are covered by Medicare, so immunizing more older adults is possible. The Immunization Action Team, as a sub-group of the Healthy Aging Leadership Team, is working on strategies to help Carroll County meet the Healthy People 2020 objective that 70% of non-institutionalized adults and older are vaccinated every year against influenza, and 90% of all adults aged 65+ are vaccinated against pneumonia.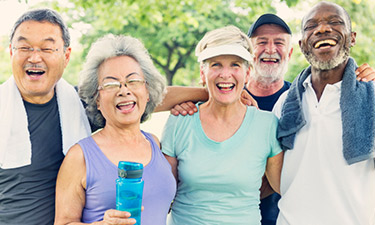 Seniors on the Go Expo
The Seniors on the Go Expo, produced by the Carroll County Bureau of Aging and Disabilities, is the premier annual event in Carroll County with information and services for older adults. It focuses on the needs and interests of older adults, people with disabilities, and their families and caregivers. The Healthy Aging Leadership Team and its members are proud to support and participate in the Expo.