Dr. Janet W. Neslen Award
The Partnership welcomes nominations for the Dr. Janet W. Neslen Award. The Nelsen Award recognizes an individual or organization proven to be outstanding in efforts to improve access to health care in Carroll County.
Dr. Janet Warren Neslen was Carroll County Health Officer from 1981 to 1996, and served as Deputy Health Officer from 1996 until 2002. In addition to being a skillful and conscientious administrator, Dr. Neslen was a compassionate, effective advocate for uninsured and under-insured residents of Carroll County. The Neslen Award was established in 2002 by The Partnership in her honor.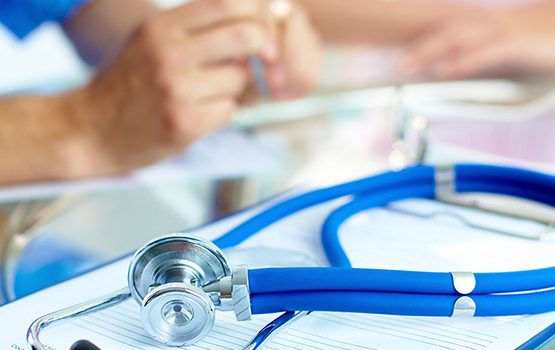 Please keep in mind that past recipients, Partnership staff, and Partnership Board of Directors are not eligible for nomination.
If you have any questions, please email The Partnership or call 410-871-7654
Criteria
Criteria
Nominations must be based on work done in Carroll County. Staff of The Partnership for a Healthier Carroll County, members of The Partnership's Board of Directors, and past Neslen Award recipients are not eligible. Previous nominees may be nominated again. Nominations will be reviewed and winners determined by an Awards Committee and the Partnership's Board of Directors. Physical materials such as videos, newspaper clippings, photographs, or brochures submitted with the nomination form can not be returned. Please submit only digital copies or photocopies of materials that you wish to keep.
Nominees can be individuals or organizations. All nominees will receive a letter notifying them of their nomination, and will be eligible for a Certificate of Achievement. If you would like to make a nomination but wish to remain anonymous to the nominee, please mark the appropriate box on the nomination form. Your name will not be included in the notification letter.
Nominations may be submitted at any time.The Dr. Janet W. Neslen Award is not an annual award, but is given when a deserving recipient is identified, which may not occur every year.
The Award recipient is announced at the annual We're On Our Way community forum in May. To be considered for an award announced at the upcoming We're On Our Way, nominations must be received by March 15. Nominations received after that date will be considered for the following year's event. Please plan to attend We're On Our Way to be a part of this important community recognition.
Online Nomination Form
Online Nomination Form
Printable Nomination Form
Printable Nomination Form
About Dr. Janet W. Neslen
About Dr. Janet W. Neslen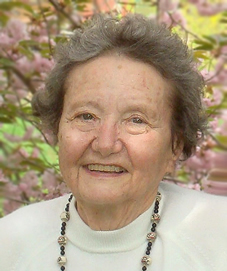 Janet W. Neslen, M.D., M.P.H. served Carroll County as Health Officer from 1981 to 1996 and as Deputy Health Officer from 1996 through 2002. During her tenure at the Carroll County Health Department, she was a conscientious, compassionate, and effective administrator who served in a patient-centered manner.
A graduate of Mount Holyoke College in Massachusetts, Dr. Neslen received a medical degree from Columbia College of Physicians and Surgeons in New York, and then a master's degree in public health from the Johns Hopkins School of Hygiene and Public Health in Baltimore. She worked for the District of Columbia Health Department – now the District of Columbia Department of Human Services – for 27 years. In the District of Columbia, Dr. Neslen held a number of medical and administrative positions. From 1957 until 1969, her duties included medical practice in 23 elementary and secondary schools. In 1963, she directed a special program for teenage pregnant girls which included a junior high school pregnancy prevention initiative.
From 1967 until 1972, Dr. Neslen served as Physician in Charge of Special School Placement. Her activities included:
Performing multidisciplinary team work-up of children with special needs and recommendations to Board of Education staff for placement,
Cooperating with Board of Education officials and Children's Hospital Learning Research Unit in a program to identify and support learning disabled students,
Serving as Medical Director at Sharpe Health School, District of Columbia for physically handicapped children, and consultant to special classes for children with other types of disabilities,
Representing the D.C. Health Department on an interagency committee of the D.C. government which responded to the first class action suit seeking special education. The suit (Mills vs. Board of Education, 1972) resulted in the Waddy decree stating that a free and suitable publicly supported education must be provided to each child of school age regardless of the degree of the child's mental, physical or emotional disability or impairment.
In 1975, Dr. Neslen became chief of School Health Services in the District of Columbia, supervising the Health Department staff and coordinating the D.C. school health program with the Board of Education and other agencies. From 1978 to 1980, she served as Deputy Superintendent of the District of Columbia Children's Center for the Mentally Retarded at Forest Haven.
Following her retirement from D.C. public health services, Dr. Neslen moved to Carroll County, Maryland where she served as Health Officer from March 18, 1981 through September 30, 1996 and as Deputy Health Officer from October 1, 1996 through September 30, 2002. In her role with the Carroll County Health Department, Dr. Neslen worked closely with the Carroll County Board of Education to support health and special education programs. For 13 months, May 1982 to June 1983, she also served part-time as Assistant Secretary of Public Health Services with the Maryland Department of Health and Mental Hygiene. Community involvement included eight years on the Carroll Community College Advisory Board, and member of the Board of Target, Inc., a non-profit organization serving the developmentally disabled.
Dr. Neslen was a convening leader with (then) Carroll County General Hospital in the Comprehensive Health Needs Assessment which led to the establishment of The Partnership for a Healthier Carroll County, Inc.
In 2002, The Partnership for a Healthier Carroll County, Inc. Board of Directors and Executive Council established the Dr. Janet W. Neslen Award honoring Dr. Neslen for her expert, enthusiastic leadership and devotion to improving access to health care services for disadvantaged residents of Carroll County.
Current Health Officer Larry L. Leitch is a protégé and admirer of Dr. Neslen. He said: "I have always referred to Dr. Neslen as 'Doctor,' not Janet. Although she never asked that I use her medical title, my respect for her told me that it was only right."